Just in time for holiday giving, Illuminating Ayn Rand is available through Amazon. This new book collects essays from New Ideal that highlight little-discussed yet interesting facets of Ayn Rand's life and work.
Elan Journo and I coedited the book, and other contributors include Michael S. Berliner, Jeff Britting, Keith Lockitch, Shoshana Milgram, and the late Mary Ann Sures.
Chapter highlights:
"How Music Saved a Life: Ayn Rand and Operetta" by Michael S. Berliner
"Ayn Rand, Columnist: The Los Angeles Times Experiment" by Tom Bowden
"Handwritten Notes and Drafts for Atlas Shrugged" by Jeff Britting
"'Capitalism': When and How Ayn Rand Embraced the Term" by Shoshana Milgram
"Taking Ideas Seriously: Ayn Rand's Editorial Precision" by Tom Bowden
"Ayn Rand's Musical Biography" by Michael S. Berliner
"Why Rand Was Right to Testify Against Hollywood Communism" by Elan Journo
The book also features a variety of illustrations drawn from the Ayn Rand Archives, whose resources supplied the research foundation for most of the collected essays.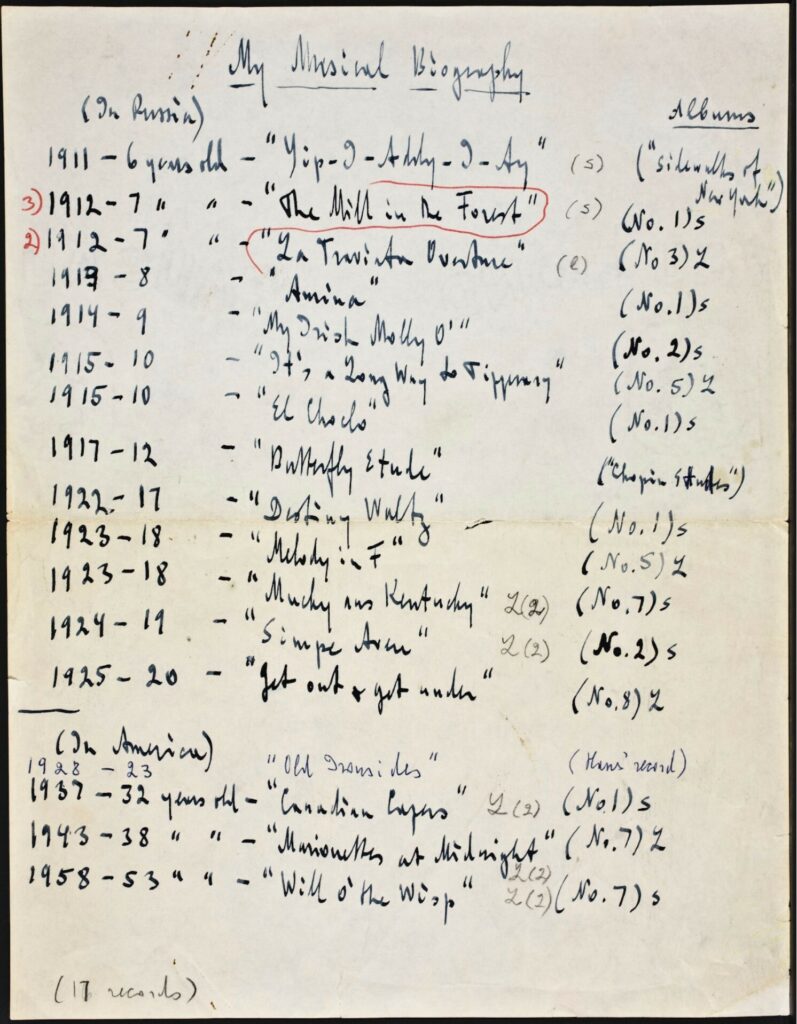 Ayn Rand's handwritten manuscript: "My Musical Biography"
(Copyright Leonard Peikoff; Ayn Rand Archives)
You can obtain copies of the paperback edition here and the Kindle edition here.
Do you have a comment or question?