On February 1, 2017, I sat before a room of about 150 people at UCLA law school to talk about free speech. The event, a panel discussion titled "Is Free Speech Under Attack?," was part of a series the Ayn Rand Institute has been sponsoring to explore the growing threats to free speech. Joining me were Dave Rubin, host of the popular YouTube talk show The Rubin Report, and Flemming Rose, the Danish journalist and author.
During my remarks, I pointed to something that should have struck the audience as curious. In the corner of the room, near the entrance, stood an armed police officer wearing a bulletproof vest. Audience members had to submit to bag checks and scanning by metal-detecting wands to enter the room. I noted the irony. We were there to talk about whether free speech was under attack, and we needed heavy security to ensure we weren't attacked. (Watch the video.)
To be sure, not every discussion of even controversial topics on a campus requires—or, at least in early 2017, required—that level of security. Our event featured Flemming Rose, the former editor of the Danish newspaper Jyllands-Posten, who sparked the Danish cartoons crisis in late 2005 when he decided to publish cartoons of Muhammad as part of a story on self-censorship. The incident led to riots in many Muslim countries throughout the world and landed Rose on an Al-Qaeda hit list alongside Salman Rushdie, Ayaan Hirsi Ali, and others who have committed blasphemy in the eyes of many Muslims.
What a difference a year and a half makes. At the beginning of 2017, the use of force to shut down talks and even attack speakers on college campuses was still relatively rare. Today, it is starting to seem like the new normal.
As it happens, at the very moment we were speaking about free speech at UCLA, the University of California at Berkeley was erupting in flames as students and members of the anarchist group Antifa rioted in response to a scheduled appearance by Milo Yiannopoulos.
Within about a month, something similar happened at Middlebury College in Vermont. Students and faculty disrupted a talk by Charles Murray, forcing him and Middlebury professor Laura Stanger to retreat to a kind of safe room from which they could live stream their remarks on the internet. Students tried to prevent even that from happening by banging on the walls and pulling fire alarms. The two made it through the talk, but when they were leaving for dinner, they and their security detail were attacked by a group of students in the parking lot. During the melee, someone yanked professor Stanger's head back, injuring her neck.
By early April, it seemed like a pattern was emerging when a group of students at Claremont McKenna College blocked people from attending a talk by Manhattan Institute scholar Heather Mac Donald. Protestors created a human chain around the building, forcing Mac Donald, like Murray, to broadcast her speech from an empty room.
By the end of her talk, protesters had become so rowdy that security officers feared they might break the windows and storm into the room. A few questions into the Q&A session, they decided to cut the event short. Mac Donald was ushered out the back door and whisked away in a waiting security vehicle. (Mac Donald recently participated in a free speech event with Dave Rubin and me at U.C. Berkeley. Watch the video.)
If it didn't seem like things could get much worse, we had yet to see a full takeover of campus by angry students. That happened in May at Evergreen State College in Washington after biology professor Bret Weinstein opposed the school's new Day of Absence, in which white students were encouraged to leave campus for a day. Weinstein, a self-described "progressive," approved of the original Day of Absence, in which minority students willingly left campus as a "call to consciousness," as he put it. But he saw the new version as a form of intimidation.
Weinstein's disapproval led students first to demand his resignation and then to block him from teaching his class. When he moved his class off campus, he received threats, prompting campus police to tell him it was not safe for him to return. Students later took over the library and several administrative offices. (Weinstein also appeared at one of our free speech events. Watch the video.)
Incidents like these have continued since then. In the fall of 2017, a group of students at William & Mary took over the stage during a talk by an ACLU lawyer. At Rutgers University, students shouted down a panel discussion on multiculturalism. More recently, students disrupted a talk by Christina Hoff Sommers at Lewis & Clark law school. And a talk featuring ARI's Yaron Brook at Kings College in London was disrupted by members of Antifa, who also injured two police officers. (Watch the video.)
Why is this happening?
The most fundamental answer is: bad ideas. Students—indeed, many people today—have accepted ideas that rationalize violence against speakers whose ideas they oppose.
I've written about these ideas before. They include the notion that offensive speech is a threat to others' safety, and that it is therefore proper for the "victims" of such speech to respond in kind. As I noted at the time, "Ayn Rand once said that 'a gun is not an argument.' The reverse is also true: an argument is not a gun. If we forget the difference, we will end up with guns settling our disputes, rather than arguments."
That is where we are heading. If you want to understand why, a good place to start is Ayn Rand's Return of the Primitive: The Anti-Industrial Revolution. The book is a collection of essays Rand wrote about the New Left in the 1960s (originally published under the title The New Left: The Anti-Industrial Revolution) plus two additional essays by Peter Schwartz. It's required reading for anyone who wants to understand today's intellectual world.
Among the many gems in the collection are Rand's essay explaining how the nihilistic New Left was a purer, more consistent version of the Marxist Old Left ("The Left: Old and New"); her essay on the motivation behind nihilism ("The Age of Envy"); her essay explaining the nature and philosophical roots of racism, which is at the center of so many campus controversies today ("Racism"); and her essay on the corruption of our educational system, which is one reason young people are so vulnerable to bad ideas ("The Comprachicos").
The most relevant essay to the issue at hand, though, is "The Cashing-In: The Student 'Rebellion.'" In it, Rand analyzes the uprising and so-called free speech movement that started at U.C. Berkeley in 1964.
Then, as now, students physically occupied university offices and classrooms. Then, as now, they conflated action and speech, claiming that their physical occupation of university property was an exercise of the right to free speech, while the universities' efforts to remove them were a form of "violence." Then, as now, administrators often appeased the students, which predictably led to more outrageous conduct on the part of the students.
The fundamental cause, in Rand's view, was philosophical. The universities, she argued, were teaching the very ideas that led students to attack and occupy them. In the 1960s, the primary philosophical vehicles for these ideas were logical positivism and existentialism. Today, they are postmodernism and multiculturalism. But the common core is the same. In Rand's words, it is "epistemological agnosticism, avowed irrationalism, ethical subjectivism." For decades students have been taught that reason and the mind are impotent, emotions are supreme, and values are a product of one's cultural background or genetic lineage.
When these ideas are put into practice, the result is violence and, ultimately, censorship. If people accept the idea that reason is useless, as postmodernists, multiculturalists and many other thinkers today teach, then all they have left to guide them is emotion. When their emotions conflict—when, for example, one group objects to criticism from another—how are they to resolve their differences?
In Rand's words, "[w]hen men abandon reason, they open the door to physical force as the only alternative and the inevitable consequence."
Many students have gotten the message. After the riot at Berkeley and the attack on Murray at Middlebury, students justified the use of force as a form of self-defense. A group of Middlebury students called the administration's invitation to Murray "an intense act of aggression." A group of alumni called the invitation a "threat" to students' safety. At Berkeley, the school newspaper published a series of articles under the headline "Violence as self-defense."
"Of all the objections and cancellation requests presented to the administration, local government and local police," one Berkeley student argued, "the only one that was listened to was the sound of shattering glass."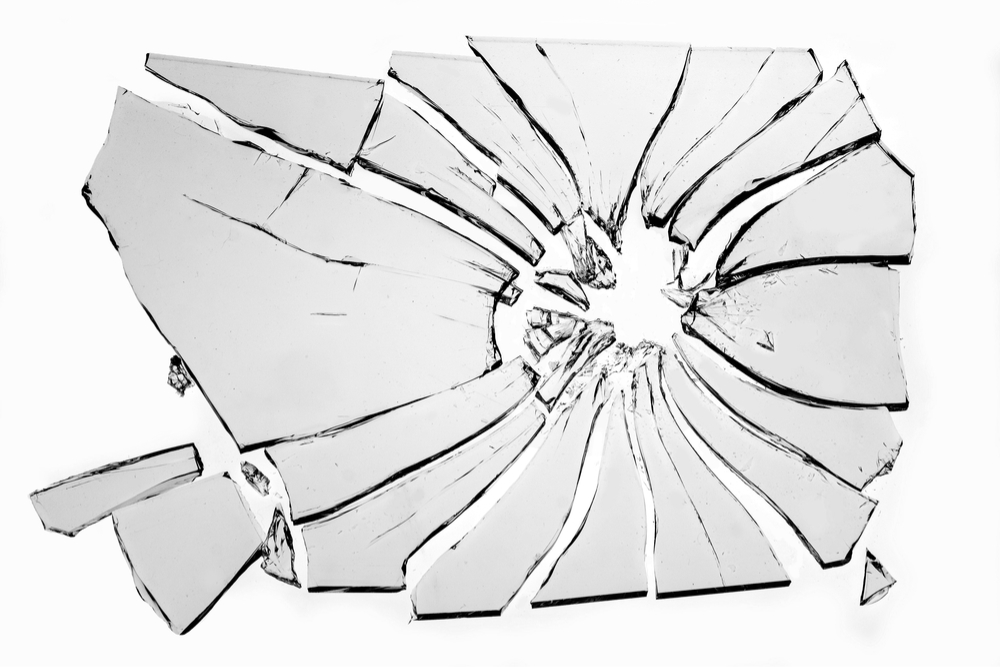 Is shattering glass the new normal on college campuses? Only if we allow it to be.
Rand understood the consequences of the ideas that are prevalent in our educational institutions. She saw these consequences back in the 1960s. But she also understood that those consequences are not inevitable. To forestall them, what we need are better ideas—ideas like reason, egoism, individualism and a legal and political system that protects our rights to life, liberty and the pursuit of happiness.
To understand the ideas that are attacking the pillars of civilized society, read The Return of the Primitive. To understand the antidote, read Rand's other works.
Other Resources:
Ayn Rand: The Student "Rebellion" at Columbia University
Ayn Rand Interview on the Value of Education
Onkar Ghate, Jordan Peterson, Dave Rubin: The Death of Free Speech?
Onkar Ghate: Free Speech on Campus
Steve Simpson: Defending Free Speech
What Can You Do? Watch these ARI free speech videos and join the conversation at the ARI Facebook page!
Do you have a comment or question?